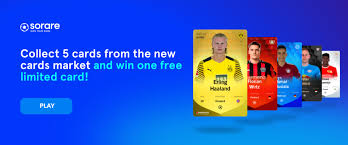 First Half Betting & Trading Markets
When you have watched and followed football for long enough, you don't need data to tell you that there are generally few goals in the first half of games. This is why experienced traders often divide their strategies into first and second halves.
They know that in many cases, teams are more inclined to start the game solidly with their main aim being to avoid conceding. This is especially the case with underdog teams. However, there isn't quite as big a gap between first-half and second-half goals as you might think.
In last season's English Premier League, for example, 45.9% of goals came in the first half. Overall, 66.94% of games had at least one first-half goal, but just 25% had two or more.
Before we continue, here are a very generalised trends when it comes to goals in football matches. Simply by understanding, and committing to memory, these key stats and facts about football scoring rates and how the influence the markets will put you ahead of 90% of all football traders and bettors
78% of football matches finish with at least 2 goals (over 1.50)
On average,1 goal is scored in the first half,
while there are, on average, a little under 2 goals in the second half
Most first half goals will come after the 15 th minute (e.g. between 15-45
minutes)
---
Things to Consider with First Half Betting & Trading
Keep it Tight?
As always, you have the option of focusing on teams known for fast or slow starters. Last season, Brighton away from home were masters of the art of keeping things tight with just one goal conceded in the first 15 minutes. They also scored none! There were 12 goals in Brighton away games in the period from 16-30 minutes.
---
Late Half Fatigue
In the English Premier League 2019/20, 19.5% of all goals were scored in the 31-45 minutes timeframe. Only the final 15 minutes saw more goals, and bear in mind that there is more injury time at the end of matches than during the first half. Predictability, the league's two strongest teams, Liverpool and Manchester City, scored the most goals in the final 15 minutes of the first half.
Bundesliga First Half and Second Half Goal Ratios



---

First Half Betting & Trading Strategies
Under 2.5 Match Goals
If you believe that a game is likely to have a slow start, you can implement an under 2.5 goal strategy to trade out in the first half. It is even possible to leave a trade within 15 minutes with an okay profit as long as no goals are scored.
In the chart below, you can see the Under 2.5 goals was priced at a whopping 4.1 at kick off, yet our AI Match Analysis had the game down as an under 3.5 goals game.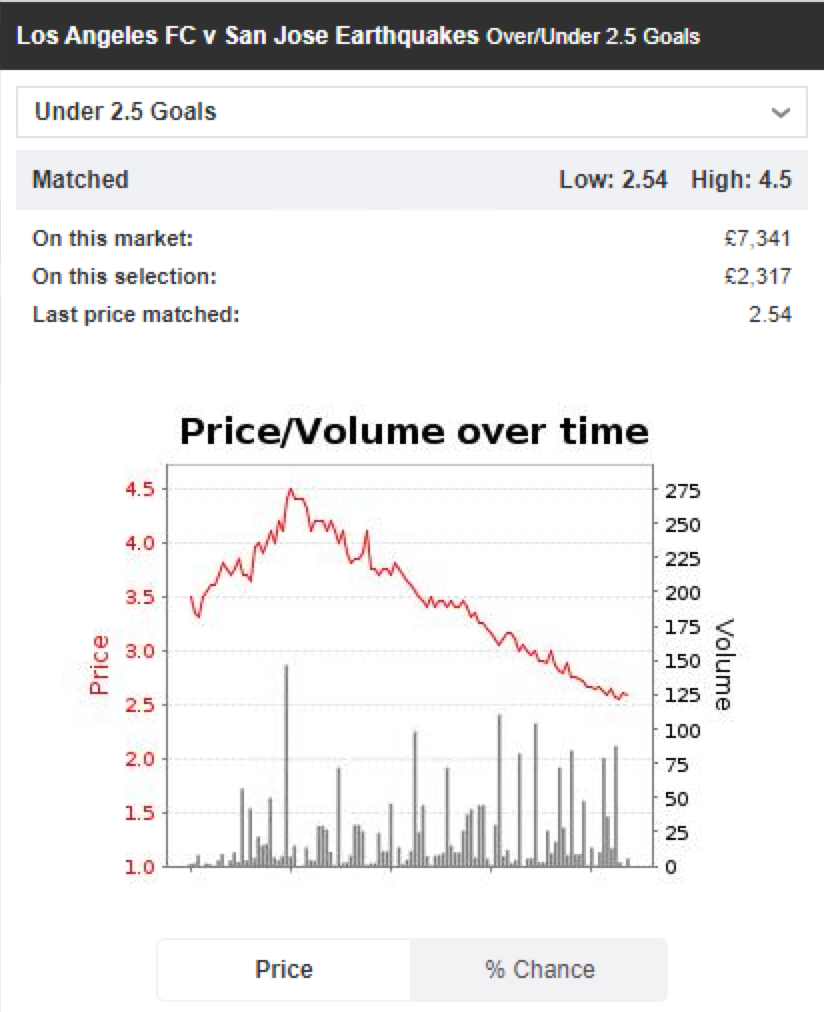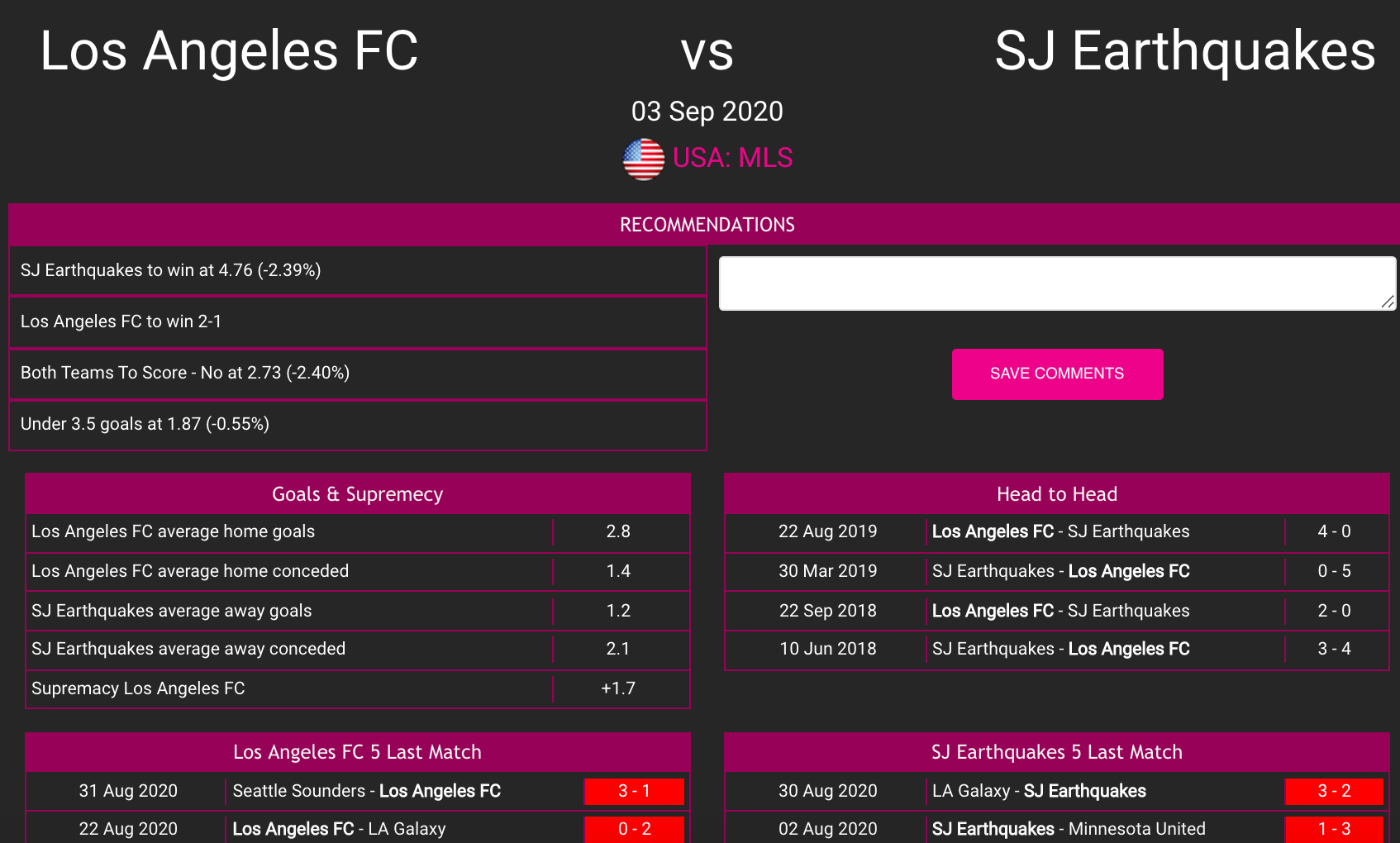 As we learned previously from our advanced under 2.5 goal strategies, this presents us with a significant opportunity.
By entering the match just before kick off, and then staggering our exit points, we're able to have a risk free bet on Under 2.5 goals locked in by the 19th minute of the market.

As the game reached half time, LA FC were 1-0 up but there had been little goal action and only one shot on target. So we were happy to let our 'free bet' run for the second half.
---
Early Doors Watching Brief
It is often prudent to use the first 10-15 minutes to get a 'feel' for the type of game it is. You can see if the favourite is on top or if the underdog is offering a genuine counter-attacking threat. Experienced traders often avoid the early stages because there isn't enough market movement to justify getting involved. One exception is if there are wholesale changes to at least one team.
The added benefit to this is that you are also extracting extra value on the first half goal markets by leaving your entry later in the match. One commonly used strategy is to split your stake with 50% placed around 15/20 minutes (assuming the match play looks positive) and the second stake around 35 minutes.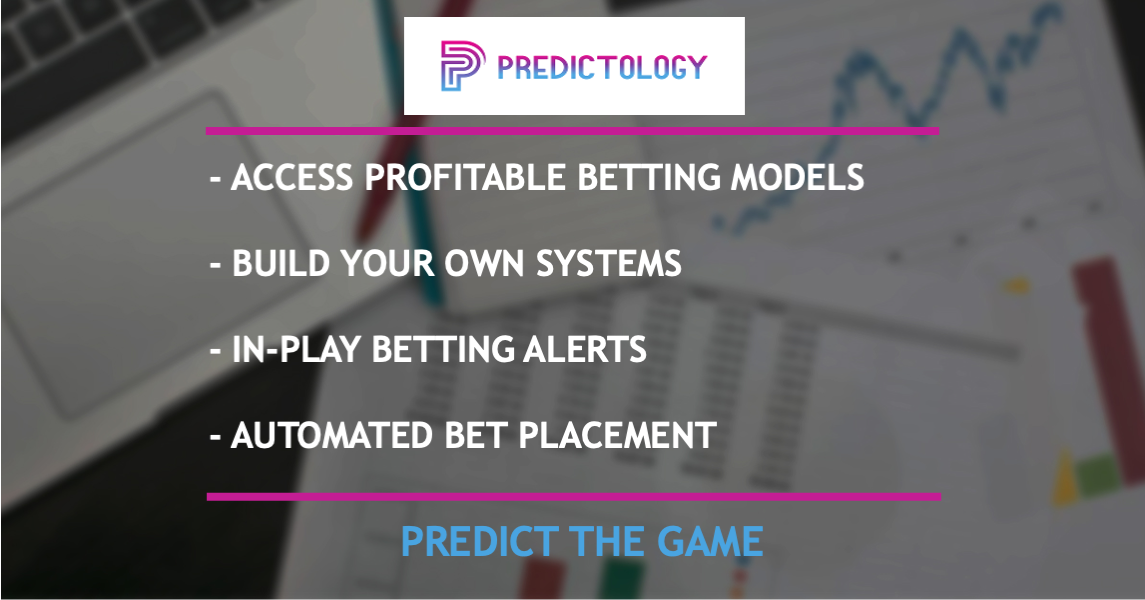 ---
Back the Favourite for a HT Lead
After 15 minutes, you usually have a fair idea of what is likely to happen in the game. If you don't, it probably isn't a good first half trading option. If the favourite team is hogging possession and clearly in the ascendency, you should look to back them to be leading at half time.
If they score before the 30th minute, you should earn a decent return by cashing out. If not, you can decide whether you want to risk backing them all the way to half-time or cashing out for a relatively small loss.
---
Back the Upset
What you'll find in football is that the underdog team seldom wins over 90 minutes, but can cause real issues in the first half. If you see that the favourite is struggling or the long odds team is being adventurous, you could take a risk on the underdog having a half time lead. You should get an excellent price, and if they score, you can cash out immediately.
Another way to play this is to take a watching brief on the game and should the dog take the lead. Then enter the market with either a lay of the underdog or back the pre-match favourite.
---
The Late Breakthrough
It can sometimes take the favourite longer than expected to get up to speed. However, they are usually on top by the half-hour mark. As we outlined earlier, strong teams such as Liverpool tend to score a lot of goals in the closing stages of a half. Weaker sides are also susceptible to a late concession in the first half due to loss of concentration. Last season, relegated Bournemouth conceded 18 goals in the final 15 minutes of the first half.
---
Half-Time Goals
This is a more simplistic option and involves backing over or under goals at half time. Unless you are expecting an early goal, it often pays to wait a few minutes if you fancy goals. Only 11.1% of goals scored in the English Premier League last season occurred during the first 15 minutes.
If you are relatively new to trading, it is worth watching the start of games with significant liquidity to see how quickly the market moves in the first few minutes. Through this process, you can learn when it is worth your while to enter.
---
Pitfalls Involved in First Half Betting & Trading
Not Paying Enough Attention to the First Goal
While only 11% of goals are scored in the first 15 minutes, a game's first goal is usually scored during this timeframe in around 30% of games. In fact, it remains the most common 15-minute block for the opening goal. Therefore, it is a mistake to assume that the first half will have no more goals.

Many traders looking to back over 0.5 goals forget about a game if there is an early goal. If they wait a few minutes, they could get reasonable odds on over 1.5 HT goals.
---
Shorter Timeframe
The trouble with first half betting and trading is that if something goes wrong, there is far less time to recover. If you back a HT 0-0, for example, and a goal is scored, you lose your full stake. Likewise, if you bet on the favourite to lead at HT and the underdog scores, you will lose a considerable proportion of your stake.
---
No Team Ever Had To Win The First Half
No matter what team is playing, or what is a stake for either team – no team has ever HAD to win the first half. It's worth remembering that, because although there is plenty of value in the first half markets, no team is going to go all out to score. So it does make it more of a risky approach, compared to betting into the second half of matches.
You can get all the data you need to learn more about creating the best first-half betting and trading strategies with Predictology. Start your 14 Day Trial Here
---
Want more?
> How to profit on the Under 2.5 goals market

> Using Artificial Intelligence To Find Winning Bets
---
We hope you enjoyed the first in our new series of ways to "Profit With Predictology". We'll be sharing more ideas in the coming weeks and if you've found a great way to profit on Predictology, feel free to share in the comments or in our private Facebook group here.
Not a member of Predictology and want access to these AI Predictions and more? You can get started here