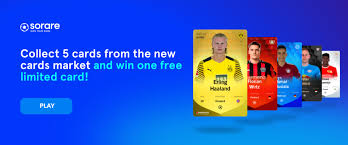 Here Comes the Summer (Leagues)! How to Profit While the 'Big' Leagues Are on a Break
Despite such an immense choice, it is fair to say that most punters prefer to 'stick to what they know' when it comes to betting on football. The trouble is, remaining in your comfort zone is precisely what bookmakers want. They do a good enough job of squeezing the value out of mainstream games that relatively few people ever make a long-term profit.
While they offer games from hundreds of other leagues, they prefer it if you stayed in your lane. At Predictology, we think differently because we know that the contrarian approach is where it's at regarding sports betting profitability. Why do you think we have data on over 68 leagues?
The 'summer' leagues can provide a steady stream of income while the major European leagues are on a break.
There are some of the more common examples such as the Scandinavian leagues, but if you venture a little further and focus on leagues such as the J League (Japan), K League (South Korea) and the MLS (USA), where information, particularly in Europe, is harder to come by – both for you and the bookmakers and the bookies are much more lazy when it comes to pricing up these markets.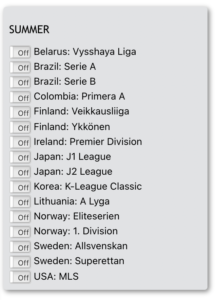 * You can also add Russia to this list, which is also covered by Predictology.
We are certain that by using Predictology, you will have access to more data and be in a position to find more profitable angles than 95% of bettors on these markets.
So, today, we're going to check out some possible betting angles in these lesser-known leagues.
---
Conquering the North Face
Scandinavian
There are hundreds of games in Sweden, Finland and Norway during the summer and these can often be great leagues for goals.  In most cases, bookmakers feature games not only from the top flights in each league, but also in the lower tiers.
Sweden Division 1 – Sodra (Third division in Sweden)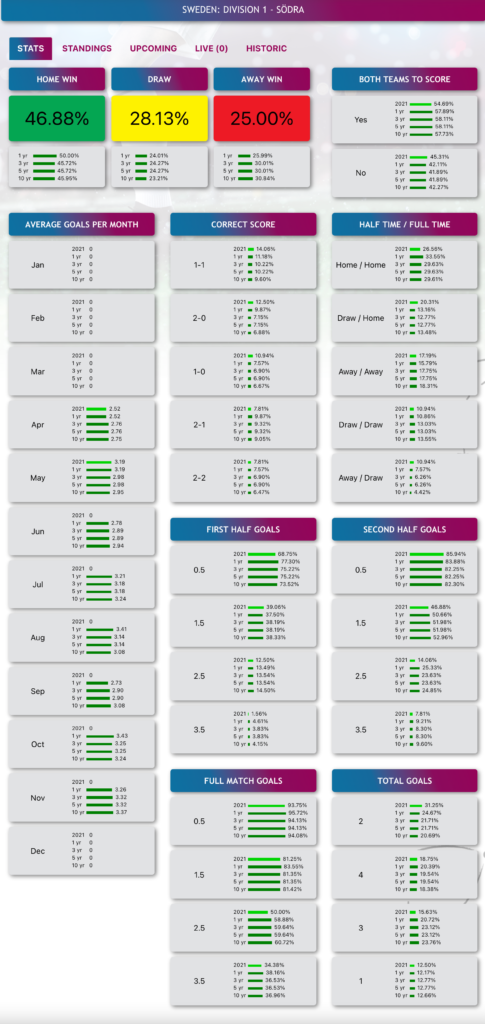 So, let's go to the System Builder to see what it has to say.
One thing that became immediately apparent was home supremacy in the lower leagues in Norway and Sweden. In both second tiers, backing the home team to win would have generated a significant profit last year.
From almost 500 bets, 46.4% of the home teams in Norway and Sweden's second divisions won their games. What is especially striking is the generous average odds of almost 3.00. With an ROI of almost 12% and a profit of 56 units, you would feel pretty smug focusing on these leagues while everyone else waited for the big leagues to return.
Games at this level seldom have big crowds, so not having fans probably didn't affect players as much as it does at the higher level. Also, the away team may struggle on the road since they don't have the sophisticated travelling plans of teams with big budgets.
Interestingly, when we filtered to maximum odds of 4.00, we saw a loss in Norway and a reduction in profit in Sweden. This indicates that bigger priced home teams are worth a look. Conversely, looking at home teams at odds of 3.00+ in Norway's second division resulted in a win rate of almost 36% last year, which is incredibly high. The ensuing profit of 36 units is quite amazing, as is the ROI of 56%.
Therefore, it is worth focusing on Swedish second tier games for all home sides, and Norway's second division for longer odds home teams.

---
What About Goals?
We tend to see the summer leagues as high-scoring ones, especially the further down the pyramid you go. Therefore, we wanted to check out what would happen if we focused on over 3.5 goals when the odds were between 2.00 and 4.00. Unsurprisingly, it was the second tier of Norwegian and Swedish football that once again came to the fore. On this occasion however, Finland's top two divisions joined the party in 2020.

Overall, an ROI of close to 50% is pretty incredible, as is a strike rate of over 50%. Please bear in mind that this data is based on the best available odds, so make sure you shop around!
---
Are There Any Other Worthwhile Summer Leagues?
The Predictology 'summer league' section consists of 16 leagues in total. We have football from North America, Asia, Europe, and South America.
Using the over 3.5 goal parameters on the other leagues was eye-opening. That the Belarussian Premier League performed well last season isn't a big surprise. However, we were astonished to find that Brazil's Serie B and Korea's K-League Classic leagues were also filled with goals. Many people associate the Brazil domestic game with cynical fouls these days. However, the results speak for themselves.

The stats are very similar to what we found going through the other leagues. A profit of over 52 units is welcome, as is the ROI of 53%. Indeed, backing every game in all seven leagues to have over 3.5 goals (with odds of between 2.00 and 4.00) would have provided a profit of over 100 units. That's a four-figure profit from £10 a bet. It is interesting to see if this trend holds in 2021.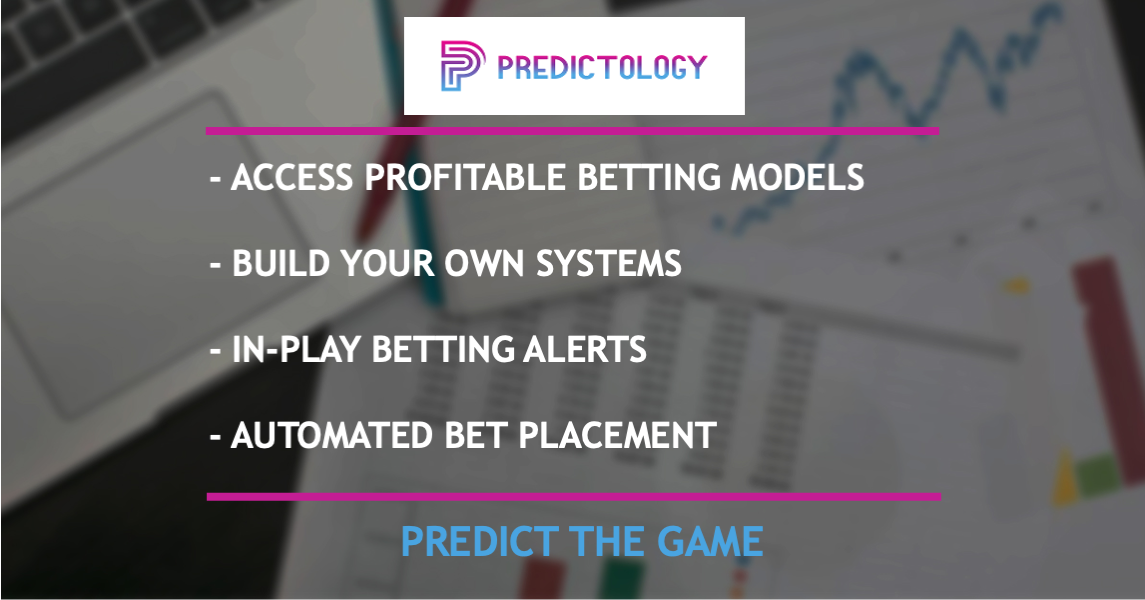 ---
Home Comfort
There is also money to be made in backing the home team at any odds in a handful of these summer leagues.
Backing the home side in five specific leagues would have earned you a profit of 158 units in 2020! Add in the goal bets we mentioned, and the home wins in Sweden and Norway's second tier, and your profit would approach the 300-unit mark, in one year! That is remarkable by anyone's standards.
It is less the win rate of home teams then the fact that bookmakers seem to continually overprice them.
By the way, we came across a cool MLS angle that will feature as part of our focus on that particular league next week.
---
Final Thoughts on Profiting from the Summer Leagues
If you decide to take a break during the summer, you are potentially missing out on creating a revenue stream while you wait for the popular leagues to return. Using a couple of basic filters, we were able to find some intriguing trends. Focus on the home team and on over 3.5 goal bets in selected leagues, and you could have a lot of joy.
Get started with Predictology and start building your profitable summer league betting strategies today.