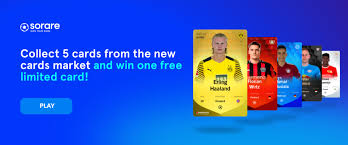 We are delighted to announce that we have released version 1 of our Bet Tracker and Analyser tool. It is now available to all Predictology Members and we welcome any and all feedback as you start to use the tool.
This is very much version 1 and we have big plans to develop and grow the tool. That said, we feel you will get tremendous value and benefit from the tool already. 
>> Log in and check out the bet tracker here
---
How To Use And Setup The Bet Tracker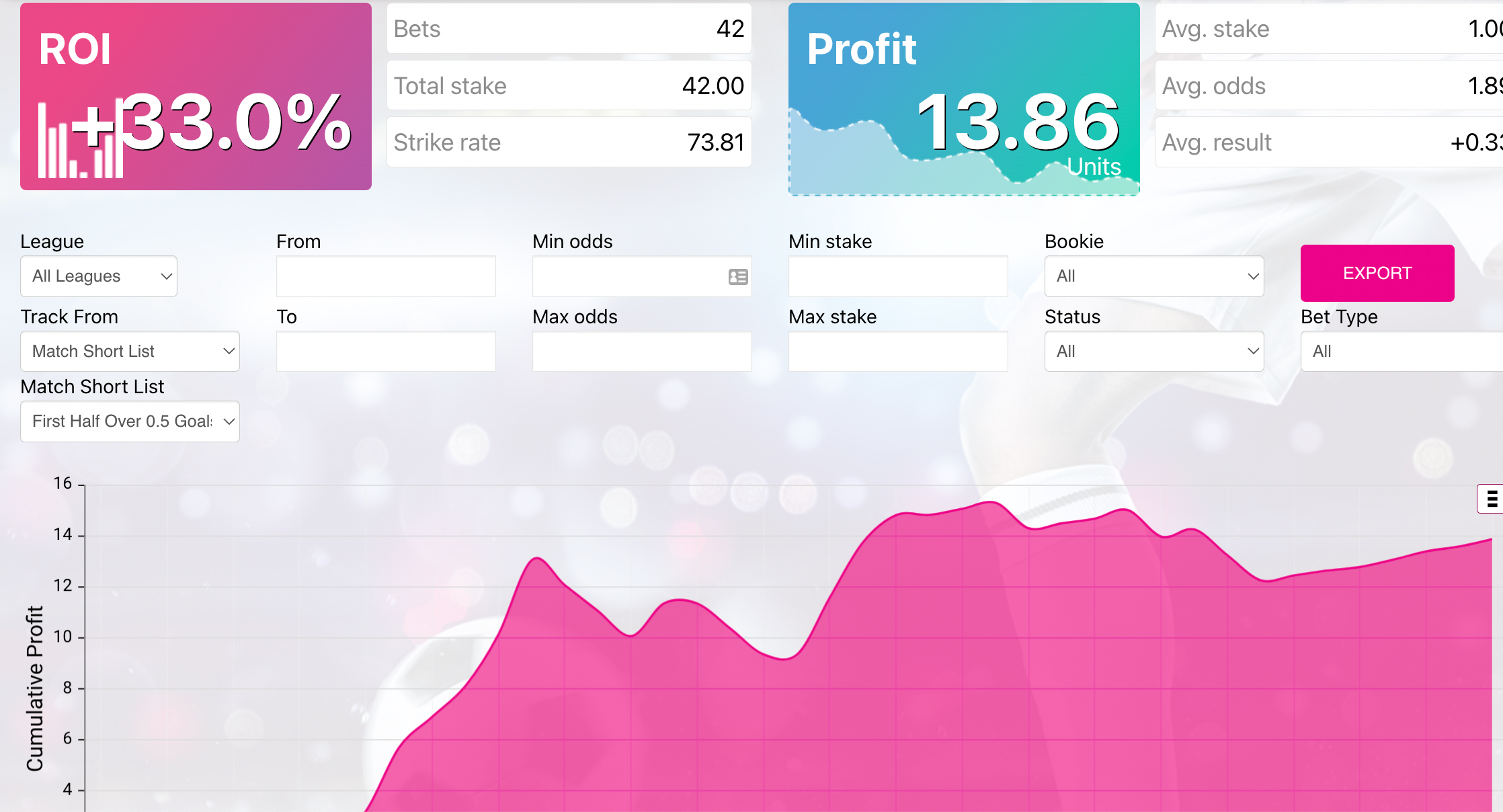 In the near future we will be doing a video guide to using the Bet Tracker. In the meantime, we will walk you through the main features and options in this post.
---
Bet Tracker – Filtering
You now have numerous options when it comes to filtering and analysing your bets. 

You can filter by
League & Competition
Source E.g. Predictions, System Builder, Match Shortlists, In-Play alerts and more
Date Period
Odds Range
Stake Size
Bookmaker
Bet Type
Bet Status
---
Bet Tracker – Tracking Bets
A large amount of the bet tracking process can be automated from with your Predictology account.
The easiest way to do this is from the Autobet Prediction Models page.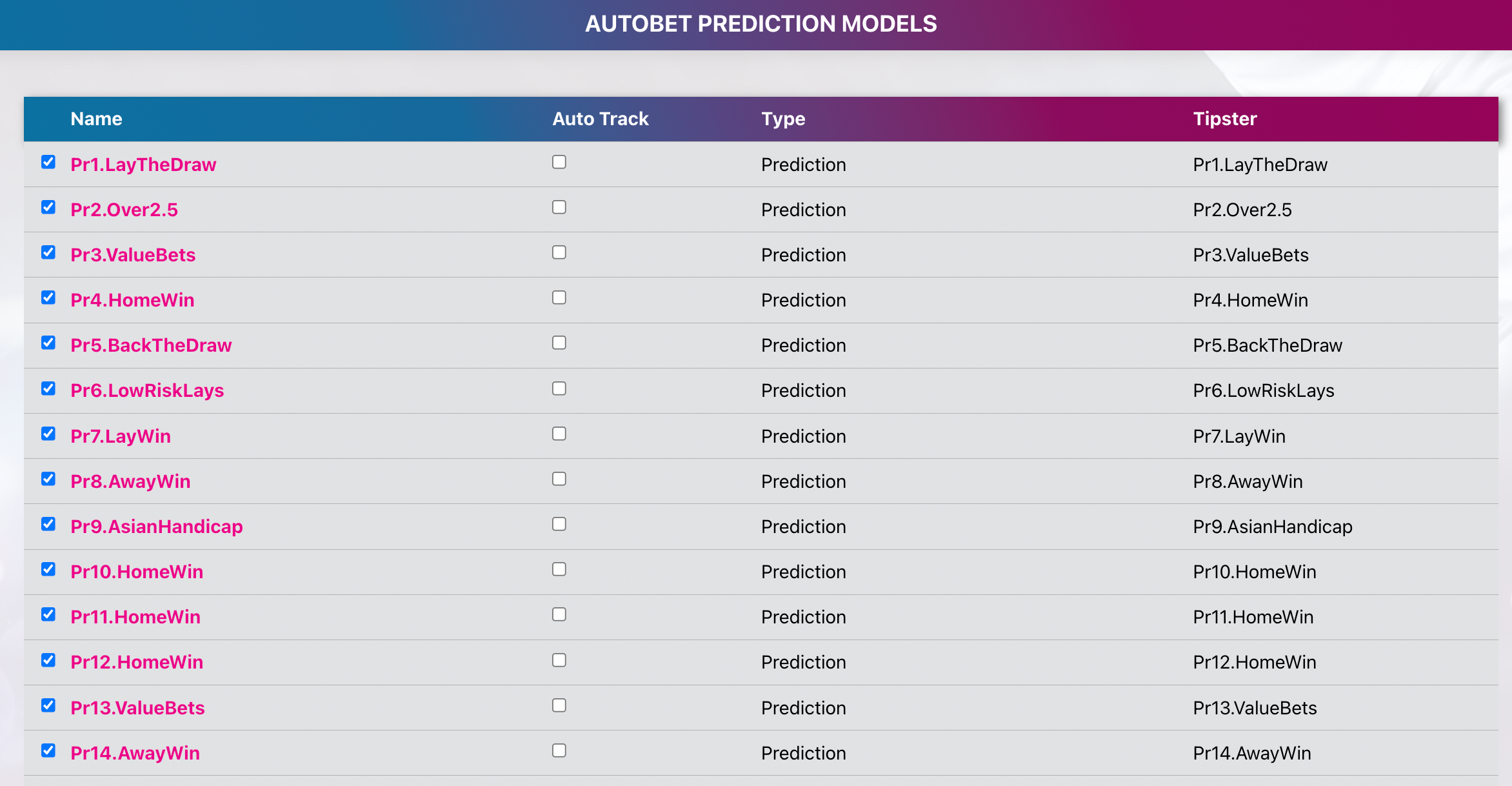 This is a key page in your account for managing anything to do with automation and tracking.
On the far left, placing a tick will put the model into your bet feed for automatic bet placement via BF Bot Manager.
Next you will see the System / Model Name.
You then have another option to select a tick box, which will automatically push selections to your Bet Tracker tool.
The final two columns are the model source (E.g. System Builder, Prediction Models, Match Shortlist etc) and the Tipster Name, which is, again, used in BF Bot Manager to connect your Strategy to your Selections List in the feed.
---
You can also manually add selections on various parts of the site if you prefer, but generally the automation is advised. Here are a few examples on how you can do this manually.
Match Analysis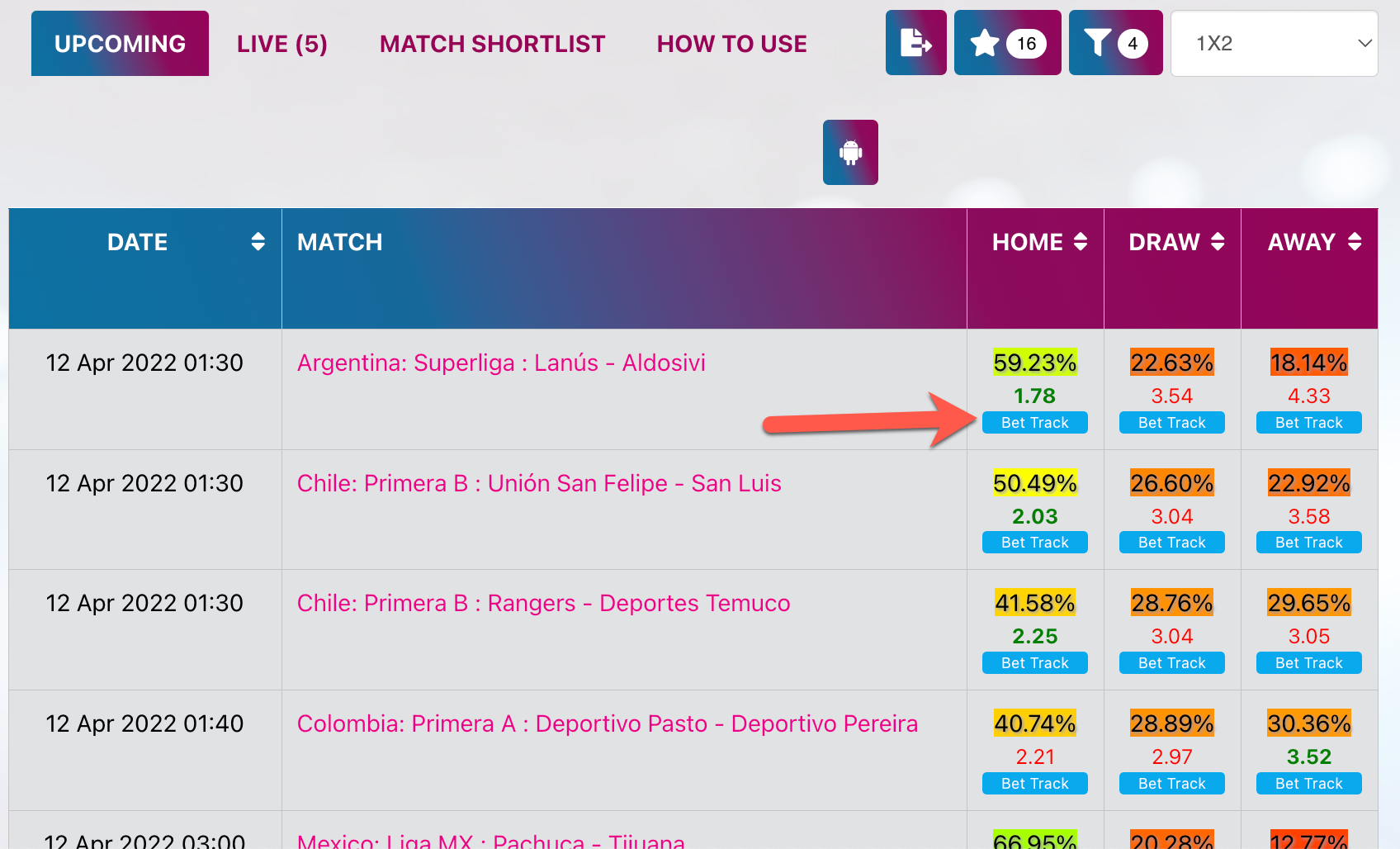 ---
Match Filters (Automated)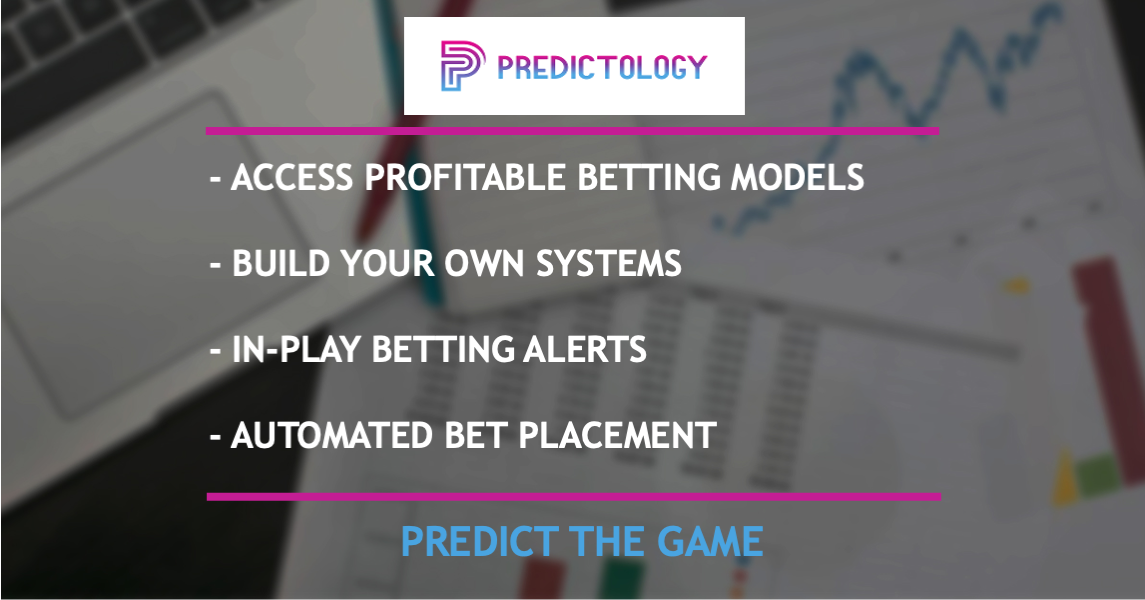 ---
Match Shortlists
---
In-Play Alerts (Automated)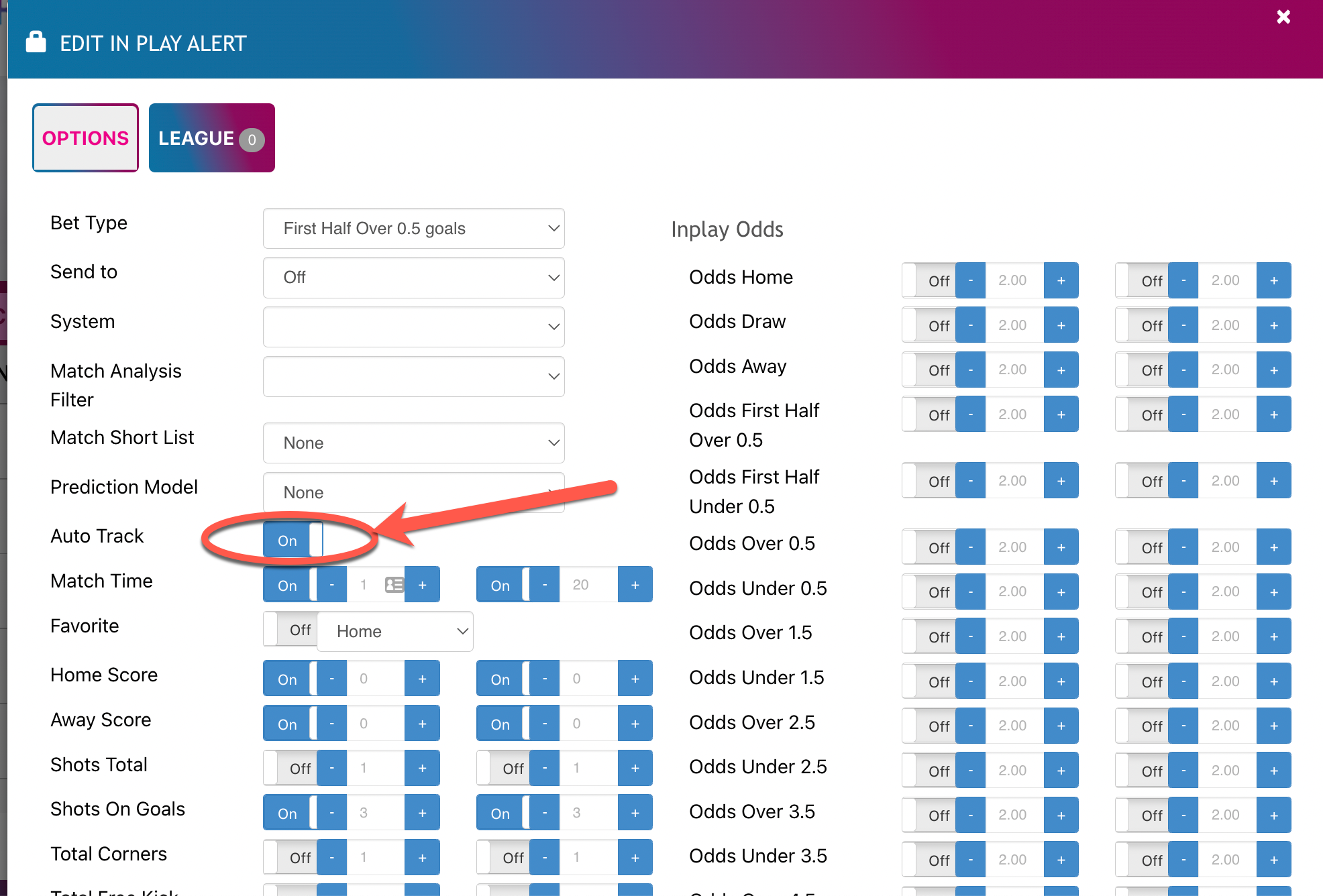 ---
Prediction Models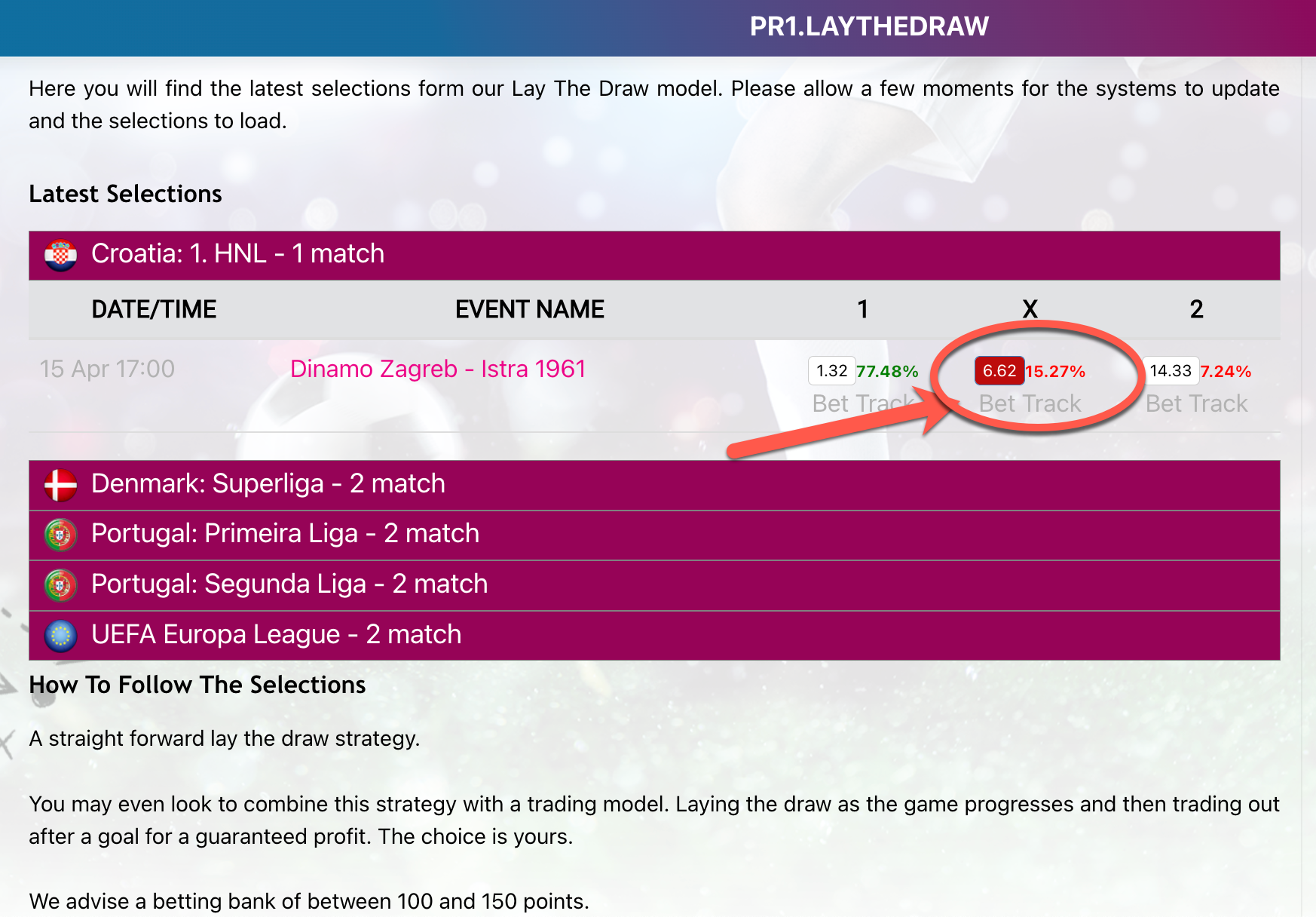 ---
Bet Tracker – Summary
After many months of work, we are delighted to bring the Bet Tracker tool to the Predictology community. 
It is version 1 and we fully plan to broaden and expand the capabilities of the tool. There is also a fairly good chance, that with more people using it, small bugs and quirks will become apparent. So please do feel free to get in touch, if you have any suggestions, requests or if you spot a bug. Just let us know either through the support team, or via our Discord channel.