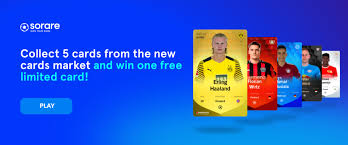 Hello predictologists!

I thought I would kick off the first week's diary with some information on how I've set up my first phase of testing and hopefully give you some ideas on how you might use the AI tools to your advantage.
Although it can be very lucrative to use the Predictology tools as a basis for trading, you might not be able to catch all of the games at the same time. It is possible to automate your trading with specialist software but perhaps you don't want to add this extra expense just yet.
So my set up is designed to be clear to follow, for some of you who might be busy during trading hours as I often am. This is not meant as a scientific approach but blends my own experience with some of my biases. You may (and I'll be glad if you did) find the most efficient way for you and this is just one example of how you might use the tools available.
---
The bankroll
I have set myself a £2500 bank roll for the purposes of my testing. The reason for this is the relatively high variance of the odds that can get flagged up via the algorithm. Yes, the algorithm provides wonderful value betting opportunities, but an edge is never a guarantee. In the long run it will be profitable but to ensure that happens, it's important to stay in the game as long as possible. So my initial bankroll enables me to have a set bank of 250 points to spread across the different markets I am betting on. This means any horrendous runs (which I have experienced across a few markets this week!) will be recoverable.
---
The selection criteria
At least for my initial phase of testing, I have generally looked for value opportunities of 5% or more that are available at the Betfair exchange. For anyone who wants to use the exchange regularly, I highly recommend switching your plan to the BASIC option. It means you won't get any free spins or offers on the sportsbook but if you are trading regularly, the difference between paying 5% and 2% commission is hugely important to making a long term profit.
---
Goals
Because of the strange nature of COVID and the statistics that have borne out a lack of goalscoring action across many leagues, I am extra selective on games that are predicting over 2.5 or over 3.5 goals. The algorithm must be showing me closer to a 10% edge for me to consider it and in the coming weeks, I will check the league tables to see if the teams have anything to play for as many European leagues will be finishing up. If there are any dead rubber selections I will instantly remove these from my lists.
For Over 2.5 goal selections, I am backing for £10, which is 1 point of my 250 point bankroll. For Over 3.5 goal selections, I am backing for £5 (or 0.5 points of my bankroll), due to the odds on offer generally being significantly higher.
On the flipside, I am being more lenient on games that are predicted to be under 2.5 goals and am happier to take a smaller edge on this for the time being.
---
Match Odds
For the match odds markets, I have used a similar flat staking method but I don't believe this is the most efficient way forward from the initial results. I would recommend backing to a target profit (so using my bankroll as an example, backing a team to WIN £10, rather than a stake of £10 on them to win).
The algorithm can often flag up match odds winners at very big odds which can lead to long losing runs, so this isn't a method for the faint hearted. You could set your own criteria and stick to a lower odds range or consider the handicap markets, something I will discuss later on.
---
First Half Goals
I have also been following the first half goal shortlists but am setting a criteria of 1.50 minimum odds to enter. My reasoning being that there are relatively fewer goals scored in the opening ten minutes of games and by this point the odds would have moved in our favour. From my experience trading these markets, it's a good middle ground between having to achieve a very high strike rate and the payouts on offer.
---
Results and ideas for next week
Based on my criteria so far its not been a good start but I'm not too worried and will have some amendments in place.
It's important to note that changing a long term profitable strategy because of short term losses is never a good idea, but tweaks can always be made.
With the match odds, there has been a significant loss but upon looking at the games in closer detail, there were some selections at very high odds (of 7.0+) where the team had taken the lead and been pegged back or the team had fought valiantly for a draw. If even a few of those had gone in our favour, the red we see here would have very quickly turned round into green.
Giving this some more thought, I have used the selections from the match odds to try and find opportunities in the Asian Handicap markets. My thinking on this was the amount of times that the match odds recommendations were narrowly beaten or held to a draw meant that a lot of the time the selections were close and 'nearly' hit. With the added cover and insurance of the handicap markets (with the added advantage that this is a market often overlooked by many bettors) mean there is potential here.
So with these selections, I would generally find a handicap that is around or just under evens, depending on the initial odds of the game. So instead of a team to win at high odds, I would look to back them at +0/+0.5 or +1 on the Asian handicap markets.
It's been early days with only 23 selections at the time of writing, but this has had a positive start.
The other change I will be making is switching to a target profit for the match odds selections. So I will continue to monitor how these perform compared to the handicaps but will greatly reduce my risk of busting the bankroll at the same time.
Regarding the other strategies, I am also testing a first half goals strategy on games where over 3.5 goals are expected. I am interested to see the correlation here as I have noticed it as a casual observer and would like to see how this plays out over time.
The other markets I have been looking at have been disappointing but relative to what I've been staking, I don't see any reason to worry about this for the time being. One week is a very short space of time to test a strategy and make any long term conclusions.
The key takeaways and action points for me this first week were:Using the high odds match odds selections in the Asian handicap markets to lower variance and reduce risk
Be aware of leagues coming to an end and avoiding dead rubber games in the coming weeks
Continue to monitor the Over and Under goal lines to see if any trends are emerging.
Amend my Match Odds selections to target profit rather than flat stakes
You can find Neel on our private facebook group including more in-depth analysis and tips. (You can also contact him via twitter @mybettorlife)
>> Join The Offical Predictology Facebook Group – "Betfair Betting and Trading Masterclass