The Role Of Averages & How Predictology Uses Them To Make Football Betting Profits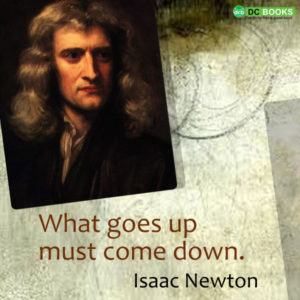 As Isaac Newton once said…what goes up must come down. All objects in the universe eventually find their natural level.
While football is often characterised as fluctuating in fortune, as a game of highs and lows, within this convenient narrative the fact remains that many patterns that average out over a period of time can be identified.
Most teams eventually find their level on a consistent basis, and virtually all have an identifiable pattern of play that results in their fixtures having a discernible shape and identifiable average qualities.
So delving deep into the data on Predictology can pay dividends in this market, enabling you to make winning bets on 'average' markets.
Average Scored & Conceded
Predictology enables you to assess the average number of goals that have been scored and conceded by particular teams over an easily user-definable period of time. While particular teams may appear to average a high or low number of goals over a long period of a particular season, it may be that this trend has completely reversed recently. Predictology makes it as easy as possible to identify these particular streaks, ensuring that your betting is considerably enhanced in sophistication.
Average Shots
­Some teams pepper the opposition goal with strikes, while others lay in wait like a coiled spring, before striking at an opportune moment. The average shots category on Predictology enables you to identify which teams like to go forward, and which are less likely to have a large number of shots in any particular fixture.
Average Shots on Target
Meanwhile, some teams will tend to be considerably more accurate with shooting than others; possibly one factor could be the number of long range efforts that teams attempt. This sort of statistic may not be immediately obvious from watching actual football matches, so the Predictology data acquired over several years, and from hundreds of thousands of matches, is extremely valuable.
Goals to Shots Ratio
Similarly, some teams take a lots of shots in order to score a goal, while others rely on carving out a few clear cut chances, and thus have a much lower goals to shots ratio. This data is fully included in Predictology, and enables users to quickly and easily identify such teams, streaks and possible fixtures to target for the future.
Goals to Shots on Target Ratio
This category is rather similar to the goals to shots ratio, but provides another statistical category that can pay dividends in betting terms. Hundreds of thousands of goals to shots on target ratio statistics are available, ensuring that you can produce a betting system that is fully informed by historical data.
Average Corner Kicks
Finally, the average number of corner kicks that a team acquires in every game is often indicative of the extent to which they are dominating games, and whether they are an attacking team or not in the first place. However, there can also be a massive anomaly in this category that are not immediately obvious, so it is worthwhile to take advantage of the statistical data included in Predictology when betting in this category.
Basic, VIP & Diamond plans are available to help you tailor your Predictology system to your particular needs. In our next blog post, we will examine the Asian Handicap market.