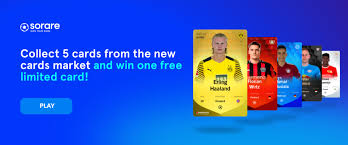 Kris Brown – AKA MLS Card Guy – is our resident serious Major League Soccer expert.
Kris's passion for the MLS really took off during the 2018 season in which he was a part of the team at DC United that opened Audi Field and welcomed Wayne Rooney to the MLS. He is now in his second season with the Pittsburgh Riverhounds of the USL. Kris likes to follow D.C United, Cincinnati, Seattle, and Atlanta.
His favorite player in the MLS is Luciano Acosta, but past favorites include Clint Dempsey and Kevin Paredes. The most iconic game he attended came at Audi field against Orlando in 2018, Wayne Rooney famously chased down an Orlando player who was racing towards an open DC goal, expertly tackled the ball away to save the draw, then unleashed a laser from midfield that Acosta headed in to complete the hat trick and seal the win.
---

---
If you missed our 2022 MLS Season guide you can still read it here.
We are officially into summer and things are beginning to hot up in the MLS. The transfer window opens on July 7th which means this is the last weekend before teams can officially add new players. We will talk a bunch about that in next week's preview. Additionally, keep in mind a bunch of teams played in the midweek with very little rotation. Generally that means they are fairly confident the starters can play at the weekend as well but as always watch those lineups for late value. The one exception to little to no rotation is Orlando and Nashville who played their US Open Cup Quarter Final on Wednesday night and fought to a grueling 120 minute draw before Orlando advanced on penalties. Semi Finals are still some weeks away and only 3 MLS teams remain so we are almost through the odd midweek games on the schedule. Final note, this article was written before the Charlotte, Austin, Red Bulls and Atlanta games on Thursday so injuries or rotation in those games will not be accounted for in this analysis. With that, here we go!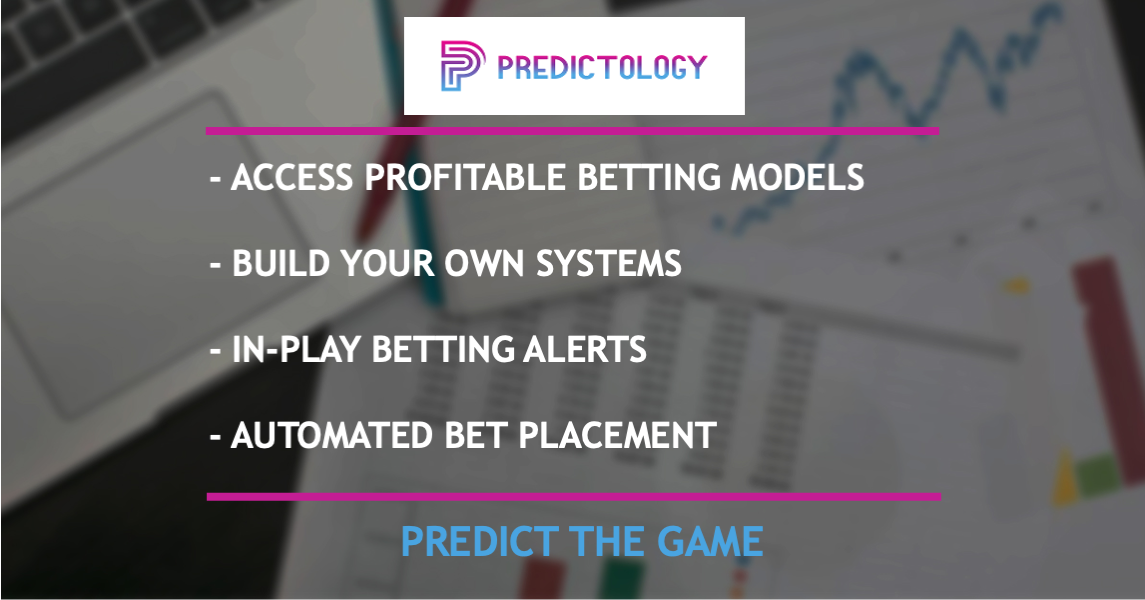 ---
MLS Betting – Game Week 17 Preview
Vancouver Whitecaps vs Los Angeles FC
You guys know that I am a sucker for the Whitecaps, since returning home to BC Place last August the caps have the best home record in the MLS. Gareth Bale and Georgio Chiellini are not eligible for this one last game. Vancouver has also had LAFC's number of late, having gone unbeaten against the team from the city of Angels in the last 4 games prior to this season. LAFC did beat Vancouver 3-1 earlier this season to snap that unbeaten run, but this is a whole different team from the one LAFC faced in March. The one X factor in this match may be the bench, LAFC has outscored its opponents in 14 of the 17 matches in the second half. Additionally, since the start of the 2020 season Vancouver has been shutout at home just 3 times, and they haven't been shutout in consecutive home games since the beginning of 2019.
---
Columbus Crew vs Philadelphia Union
Columbus has struggled mightily with the Philadelphia Union under Caleb Porter. In fact, they have failed to score against the union in 4 straight matches dating back to 2020. The last team to keep 5 clean sheets in a row against the same opponent was SKC against Portland from 2014-2016. That being said, Columbus is beginning to get guys healthy again. They have been a fascinating team this season as they have been stout defensively but sit near the bottom of the standings because they cannot score. Chuco is coming, guys are getting healthy and this team represents fascinating value to make a deep run in the playoffs. From a Philly perspective, things are not clicking at the moment, they haven't been bad but they also aren't blowing anyone away either. Philadelphia has now won 2 of its last 11 matches although to be fair they have only lost 2 of those as well. Philly may be the new draw kings of the MLS, and that is why I see this going 0-0 or 1-1. One final note, last week I wrote about Philly not having conceded from outside the box since November of 2020, well that streak is now broken. The universe is weird sometimes.
---
MLS Betting – Over 2.5 Goals Betting Odds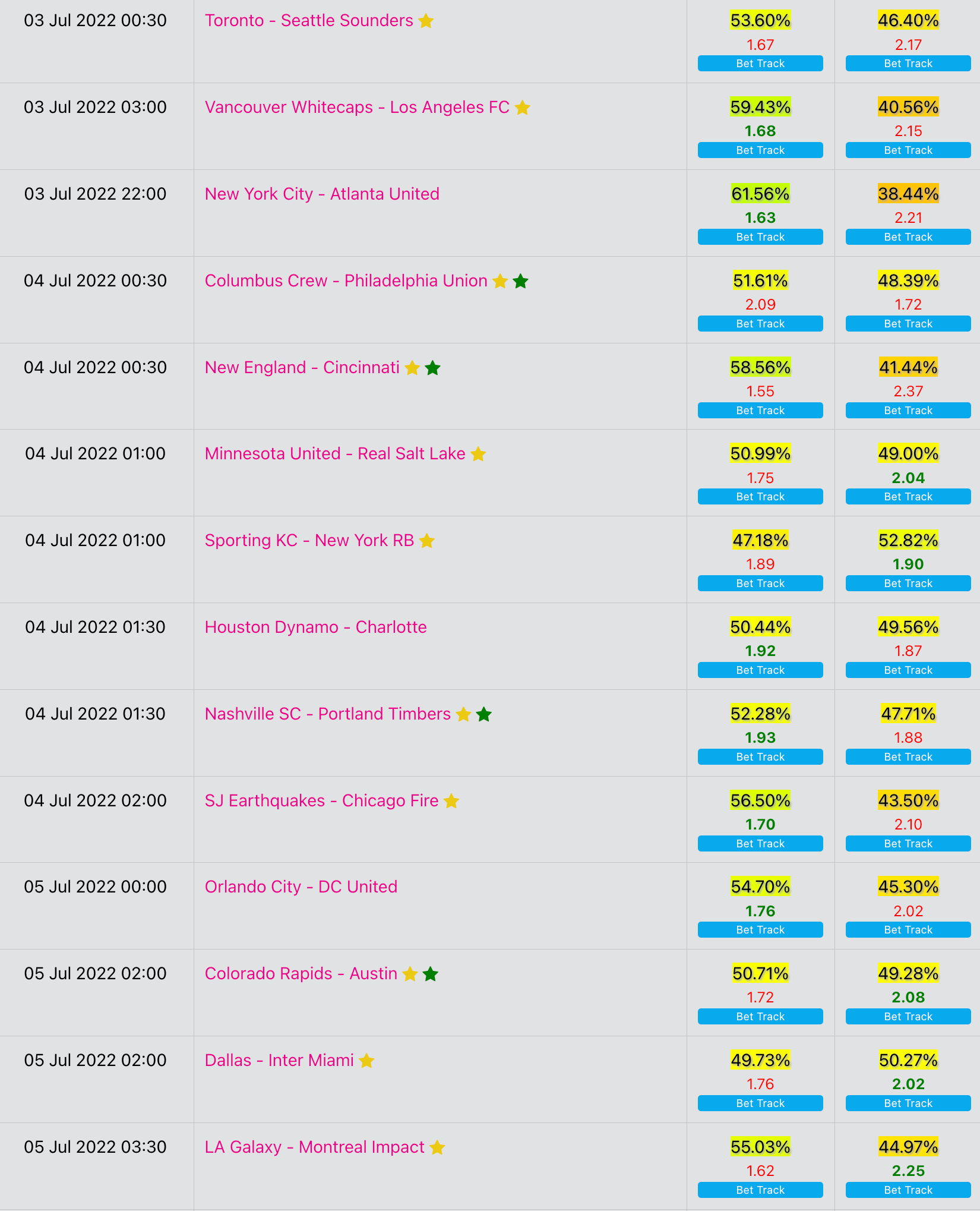 ---
Houston vs Charlotte
It would be cool if there was a copy and paste button thing I could use on my computer. Charlotte away stats all still hold here last time we said they couldn't go on the road to Montreal, which is in canada. This time their road game is in Houston which is in Texas. Odds are this game turns out to be really hot which only exacerbates the road winning problems Charlotte has
had. Houston also isn't the worst team in the league. They are pretty silently still 2 points back from a playoff spot with Hector Herrera set to join. We will take Houston in this one.
---
FC Dallas vs Inter Miami
The annual 4th of July game in Dallas is a big deal. The largest fireworks display in Texas (and one of the largest in the country) brings a massive crowd every year and Dallas has been very successful on those dates. They drew Vancouver 2-2 last season but before that they had won every game since 2013 on July 4th. The last time Dallas lost a game on or around July 4th (a few years they played on the 2nd or 3rd) was July 4th 2006 when the team lost to DC United (that was so long ago that DC United was actually good at the time). If all of that doesn't convince you, Miami has never gotten a point in the state of Texas (2-1 loss in Dallas and 5-1 loss in Austin, never played in Houston). FC Dallas has lost 2 consecutive home games already, they haven't lost 3 in a row at home since September of 2011.
---
Looking for More MLS Betting Insights And MLS Betting Tips?
In Episode 2, we take a look at the full 4th July program for the MLS, including a unique and special opportunity in Dallas this weekend.
---
Get An Edge On The MLS With Predictology
All Predictology members get instant access to 18 tried and tested prediction models, including this dedicated Major League Soccer Betting Tips model