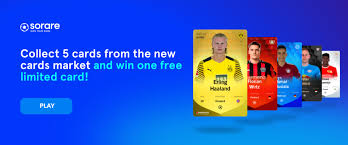 Hello Predictology members!

My name is Neel and I am a professional sports bettor. I'm a new addition to the predictology team and over the coming months I'll be sharing some advice, tips and tricks and content related to football betting. Each week I'll be posting up a diary of my progress, similar to the great work being done by our pro trader diaries.
Where my take is slightly different is that I'll be focused on betting for value. Busy footballing weekends are difficult for me to trade because of family commitments and so my focus is on pre match betting that can be done at a time of my convenience, the evening or morning before the action starts.
I hope that by following me on this journey you will be able to take a methodical approach to your own betting using the predictology tools on offer and we can help each other become sharper bettors as a result.
I will be sharing my selections from the predictology shortlists, filtered with my own knowledge of the teams and latest news and previews of games I'm interested in. I will share a simple staking plan that anyone can follow and at odds that anyone can obtain with a betting exchange. If, like me, you've been restricted almost everywhere, this will give you a much better indication of what's realistically possible.
For more advanced traders and bettors, it would be great to share experiences and tips and tricks to support others on their journey and between all of us, I'm sure we can come up with some great ideas.
We want this to be an honest community of like minded individuals. Whether you are just starting out with football betting for a bit of fun to those who want to raise their skills to the next level and build a profitable side income or even a full time living from this.
Profiting on football can be done and it is achievable with the right research, patience and discipline. We will have losing weeks and bad runs but we will also hit some big winners.  But we are in this for the long term. With a tool like predictology, you have a dynamic algorithm that finds value where the rest of the market doesn't look.
From the 1st April, I will be posting regularly with selections, ideas, insights and strategy, so don't be fooled by some of the grand claims you've seen out there and those deceptive green screens. We won't be shouting about huge wins and ignoring our losses. As Rudyard Kipling once said: 'Imagine being able to face both success and failure and neither alters the course that you have set yourself. You treat those two imposters just the same.'
I've placed close to 20,000 bets since July last year and this is how I approach my own betting. Using Predictology, we will be able to find consistent value in the football markets and in the long term, make a steady profit.
So thank you all for joining me on this journey. I'd love to hear from you all to see where you are in your football trading journey. There are no stupid questions as we all started from scratch somewhere along the line. Let's make our forum a place full of positivity, intelligent insight and most of all, let's make some profit!
You can find Neel on our private facebook group including more in-depth analysis and tips. (You can also contact him via twitter @mybettorlife)
>> Join The Offical Predictology Facebook Group – "Betfair Betting and Trading Masterclass