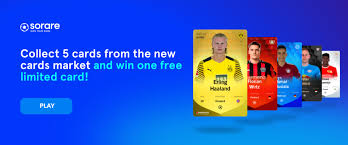 Ligue 1 League Betting Angles | Betting Trends | Betting Tips
Welcome to Part 2 of our in-depth look at the  Frances Ligue 1.  If you missed Part 1, you can read it here.
---
Ligue 1 Analysis And Value Bets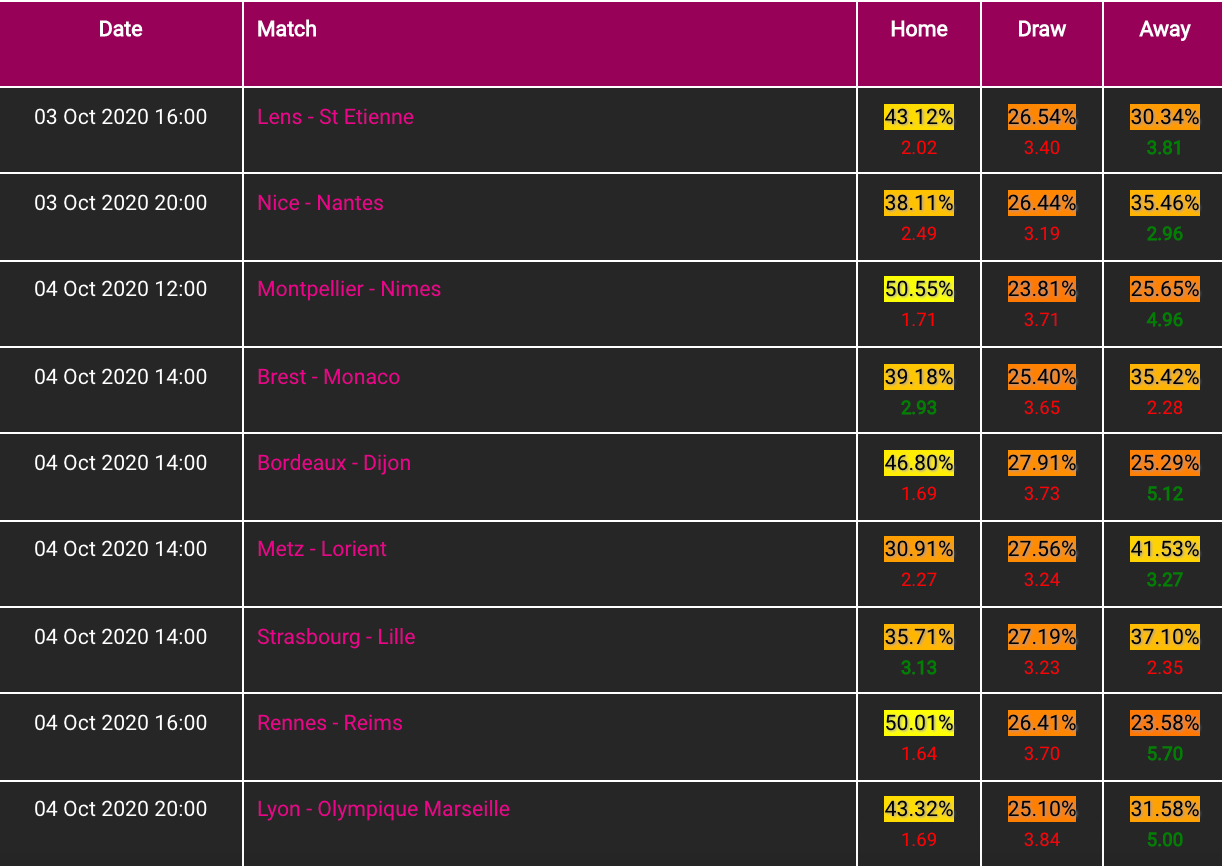 Once again, it is time to outline possible value bets before you perform any further research. Remember, the longer you spend researching, the better the outcome. However, as most of us are time-poor, I recommend focusing on a small number of bets.
Angers to beat PSG, which presumably means finding a way to score goals!
St. Etienne to defeat Lens away.
Nantes to win at Nice.
Nimes to triumph at Montpellier.
Brest to win at home against Monaco.
Dijon to spring a surprise in Bordeaux.
Lorient to win in Metz.
Strasbourg to defeat Lille.
Reims to win at league leaders Rennes
Marseille to win in Lyon.
As you can see, there are potential value away win bets in eight of the ten games. However, on average, fewer than 30% of away teams win, while almost half of the games are home wins. This means considering three possible away victories or laying five teams playing at home.
Few will back Angers to get anything at PSG, and Predictology suggests a likelihood of 8.38%! I would advise you to look at the percentage chance of victory as well as the odds. Lorient has a 41% chance of winning according to our software, so odds of 3.26 seem very interesting. If you're waiting for teams with an 8% shot of success to help you profit, expect LONG losing streaks.

---
Where's The Value In Ligue 1 This Week
It is easy to see PSG vs. Angers as a turkey shoot. There are signs that the champions are beginning to find their feet once again. PSG won 4-0 in the corresponding fixture last season, but five of the last eight meetings have had under 3.5 goals. Therefore, the odds of 1.90 on it happening against may tempt a few punters.
Despite their usual travails in front of goal, Angers have scored in three of their last four meetings with PSG, so odds of 2.05 on BTTS may appeal.
If you are looking for a shorter odds wager, Montpellier at home to Nimes at odds of around 1.70 may fit the bill. If you want longer odds, backing the home side with a -1 handicap at 2.87, or to score 3+ team goals at 3.75 are worth checking out. Last season, Montpellier won 10 of 14 home games, scoring 26 goals. Nimes won just 1 of 14 away, losing nine, and conceding 29 while scoring just 12.
This season, Montpellier have won all three home games by a combined score of 9-3.
I mentioned Lyon in the first part of this guide, and they are worth opposing at home to Marseille this weekend. Lyon won just 5 of their 14 home games last season, while Marseille won 8 of their 14. The away side have already won both away games in 2020/21, and are worth taking a chance on at 4.44.
In general, Ligue 1 isn't the best option for backing goals. An exception is possibly the Brest vs. Monaco game, where over 3.5 goals at 2.75 is possibly value. Brest's five games this season have yielded 21 goals, including four games with 4+ goals. Two of Monaco's five games have had over 3.5 goals so far.
---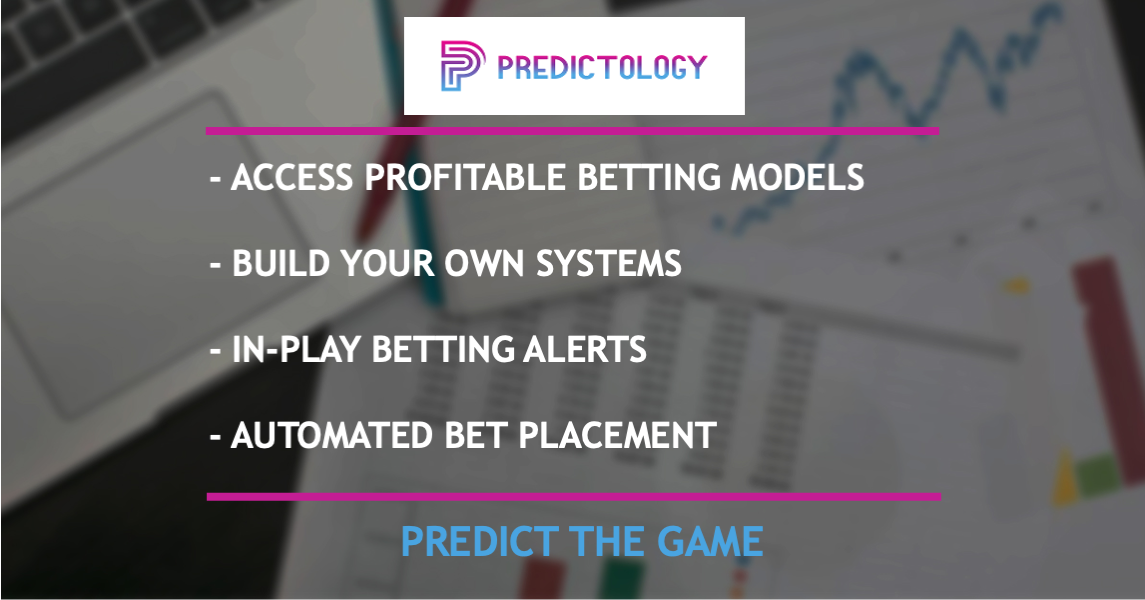 Using PR Ratings To Pick Winners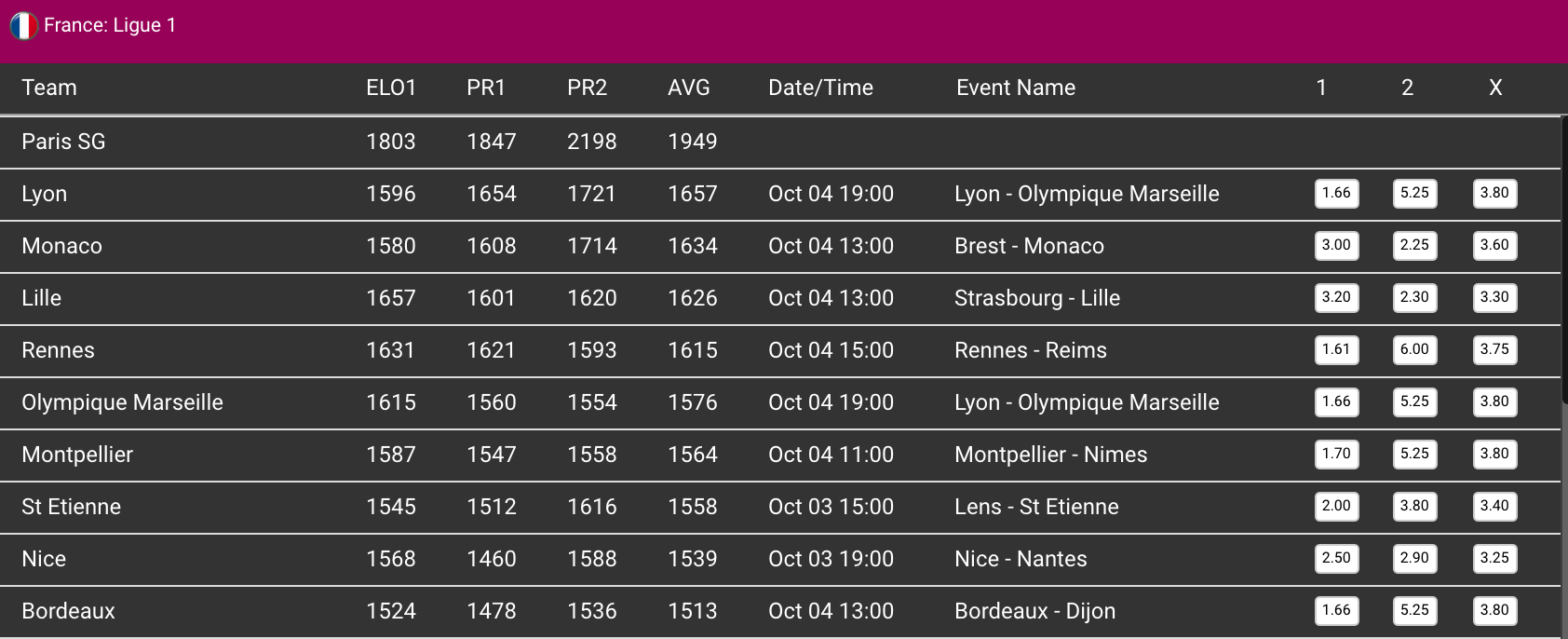 Our rankings outline the level of dominance enjoyed by PSG. Our average rating sees them 278 points clear of Lyon in second place. This tends to happen when you spend over £350 million on two strikers while most of your opponents spend a pittance!
The 432-point advantage PSG holds over Angers suggests that giving the away side an 8.38% chance is generous! Lyon's high ranking is primarily down to previous seasons and the fact they draw a lot of games. In any case, Marseille are only 81 points behind.
St. Etienne has a 75-point advantage, which suggests that they may be slightly overpriced at 3.36 away to Lens.
Montpellier are ranked almost 100 points higher than Nimes and hold the home advantage. This seems to suggest that odds of 1.70 are generous, if anything, and a two-goal victory is a possibility.
Monaco are 179 points higher than Brest, so odds of 2.20 are potentially appealing, even away from home. The fast-starting Rennes team will fancy their chances against a Reims team ranked 143 points below them.
It is also easy to see why it is tricky to predict most Ligue 1 games. Only 130 points separate 13 teams.
---
Summary
Possible Value Bets
BTTS in PSG vs Angers @ 2.05
Montpellier to win at home against Nimes @ 1.70
Montpellier to win against Nimes with -1 handicap @ 2.87, and Montpellier to score 3+ @ 3.75
Marseille to win at Lyon @ 4.44
---
Want more?
> How to profit on the Under 2.5 goals market

> Using Artificial Intelligence To Find Winning Bets
---
We hope you enjoyed the first in our new series of ways to "Profit With Predictology". We'll be sharing more ideas in the coming weeks and if you've found a great way to profit on Predictology, feel free to share in the comments or in our private Facebook group here.
Not a member of Predictology and want access to these AI Predictions and more? You can get started here